Vital C IT Advisory:
To access your account please proceed to vital-c.net instead of vital-c.com.
Vital C Advisory:
Please be informed that METROBANK PAYCARD under the name of VITAL C HEALTH PRODUCTS had been de-activated by METROBANK last Janaury 24, 2018. This is relation to the full migration of NON- EMV to EMV enabled Paycard. For question and other matter related to the said PAYCARD, kindly coordinate with our depot nearest to you or email us @ vitalc.accounting@yahoo.com For your information and guidance.
Vital C IT Advisory:
For any queries, clarifications and problem regarding the new IT System please call Edwin Sison of the IT Department at 631-1899 or 0917-5439586. You can also send your concerns via email to it_vitalc@yahoo.com
Haven of the North (Mechanics)

Ilocandia Travel Itinerary

Hybrid And Basic Packages

Know more about our Packages...

Be A Vital C Member for only P4,000

Be A Vital C Member for only P4,000

Vital C 9th Year Anniversary held last November 13-17 2017 for more photos please visit our facebook page...

Vital 9th Year Anniversary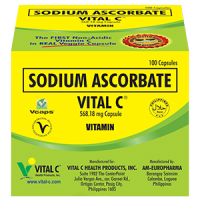 THE SECRET TO LONG-TERM HEALTH, WELLBEING AND YOUTHFUL VITALITY LIES IN ONE OF NATURE'S GREATEST ANTIOXIDANTS. HARNESS ITS FULL POWER IN VITAL C SODIUM ASCORBATE. UNLIKE OTHER FORMS OF VITAMIN C, IT IS NON-ACIDIC SO IT IS GENTLE ON THE TUMMY AND EASILY ABSORBED BY THE BODY. IT COMES IN ALL-NATURAL VEGGIE CAPSULES SO THERE IS NO HARMFUL OR UNWANTED CHEMICAL INTERACTION WITH SODIUM ASCORBATE." />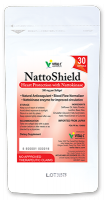 THE JAPANESE HAVE LONG ENJOYED ONE OF THE LOWEST RATES OF HEART DISEASE IN THE WORLD AND THIS COMES AS NO SURPRISE. ASIDE FROM SEAFOOD, THEIR HEART FRIENDLY DIET ALSO CONSISTS OF NATTO, A TRADITIONAL DELICACY MADE OF FERMENTED SOYBEAN. THIS STICKY, GOOEY, RATHER PUNGENT BEAN DISH CONTAINS A POTENT ENZYME CALLED NATTOKINASE. STUDIES SHOW IT CAN HELP REDUCE BLOOD CLOT FORMATION THAT LEAD TO THROMBOSIS; HENCE STROKE, HEART ATTACK AND EMBOLISM. VITAL C HARNESSES THE POWER OF NATTO WITH NATTOSHIELD. WITH REGULAR USE, THIS NATURAL ANTICOAGULANT NORMALIZES BLOOD FLOW AND IMPROVES CIRCULATION. MAKE THIS A VITAL STEP TOWARDS A HEALTHY HEART. NATTOSHIELD 300MG POUCH COMES IN 30 SOFTGEL." />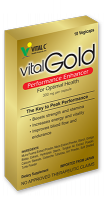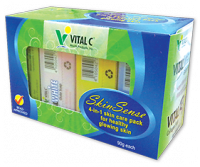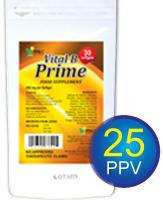 NATURAL AND ORGANIC VITAMIN B COMPLEX COMPOSED OF 8 SUBTYPES OF B VITAMINS AND VITAMINS A, D & E IN A SINGLE PREPARATION
.
,
B COMPLEX VITAMINS
AID THE BODY IN CONVERTING CARBOHYDRATES INTO GLUCOSE WHICH IS "BURNED" TO PRODUCE ENERGY AND HELPS THE BODY TO UTILIZE PROTEIN AND FATS.
B VITAMINS
ARE NECESSARY FOR HEALTHY SKIN, HAIR, EYES, LIVER AND THE NERVOUS SYSTEM.
VITAMIN A IS NEEDED FOR THE PROPER DEVELOPMENT AND FUNCTIONING OF OUR EYES, SKIN, IMMUNE SYSTEM, AND MANY OTHER PARTS OF OUR BODIES.
VITAMIN D IS REQUIRED FOR THE REGULATION OF THE MINERALS, CALCIUM AND PHOSPHORUS FOUND IN THE BODY. IT ALSO PLAYS AN IMPORTANT ROLE IN MAINTAINING THE PROPER BONE STRUCTURE.
VITAMIN E IS AN IMPORTANT VITAMIN REQUIRED FOR THE PROPER FUNCTION OF MANY ORGANS IN THE BODY. IT IS ALSO AN ANTIOXIDANT THAT PROTECTS BODY FROM DAMAGES CAUSED BY FREE RADICALS; MAY PROVIDE PROTECTION AGAINST HEART DISEASES AND CANCER.
" />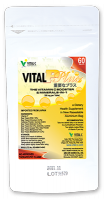 IT CONTAINS BIOFLAVONOIDS THAT PROLONG THE ACTIVITY OF VITAMIN C AND ENHANCE ITS ABSORPTION IN THE BODY, THUS IMPROVING BLOOD CIRCULATION AND RESISTANCE TO INFECTION, AND PREVENTING ABNORMAL CELL GROWTH AKIN TO CANCER.  REGULAR INTAKE CAN HELP LOWER BLOOD PRESSURE AND DECREASE THE RISK OF HEART DISEASE.
VITAL P PLUS 350MG
60 TABLETS
" />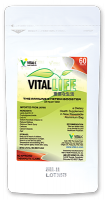 VITAL LIFE'S CUTTING EDGE FORMULA CONTAINS PROBIOTICS THAT INTRODUCE GOOD BACTERIA INTO YOUR GUT AND PREBIOTICS THAT ALLOW THEM TO FLOURISH.
IN ADDITION, VITAL LIFE CONTAINS POWERFUL ANTIOXIDANTS COENZYME Q10 AND SODIUM ASCORBATE VITAMIN C TO GIVE YOUR IMMUNE SYSTEM AN ADDITIONAL BOOST.
SHIELD YOUR BODY FROM DISEASE AND INFECTION. START FROM THE GUT WITH VITAL LIFE.
VITAL LIFE 220MG
60 TABLETS
" />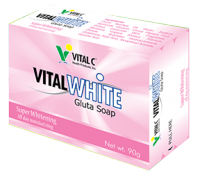 SKIN BECOMES MORE RADIANT WITH EVERY WASH, THANKS TO ITS SUPER WHITENING COMPLEX FEATURING GLUTATHIONE FOR SAFE SUPERIOR LIGHTENING, PAPAYA EXTRACT TO STIMULATE SKIN RENEWAL, AND KOJIC ACID TO BRIGHTEN STUBBORN DARK SPOTS. IT ALSO CONTAINS VITAMIN C TO BOOST WHITENING PLUS VITAMIN E AND BAMBOO EXTRACT TO KEEP SKIN FIRM AND YOUTHFUL. COCONUT ESSENCE MOISTURIZES.
" />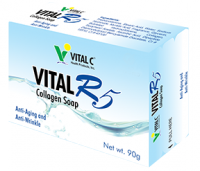 FIGHT WRINKLES AND REAWAKEN DULL, SAGGING SKIN WITHOUT BREAKING THE BANK. VITAL R5 COLLAGEN SOAP BOOSTS SKIN ELASTICITY AND ENHANCES SKIN HYDRATION. IT ALSO HAS VITAMIN C TO FIGHT WRINKLE-CAUSING FREE RADICALS AND ENCOURAGE COLLAGEN PRODUCTION. VITAMIN E NOURISHES AND IMPROVES OVERALL SKIN TONE.
" />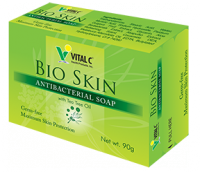 SAY GOODBYE TO PIMPLES AND SKIN BLEMISHES. IT HAS TEA TREE OIL THAT EFFECTIVELY KILLS PIMPLE-CAUSING BACTERIA WITHOUT HARMFUL IRRITATION. IT ALSO CONTAINS AKAPULKO EXTRACT, KNOWN FOR ITS ANTI-FUNGAL AND ANTI-ECZEMA PROPERTIES AND GUAVA EXTRACT WHICH DISINFECTS AND REFRESHES SKIN. ALOE VERA SOFTENS SKIN AND SPEEDS UP HEALING. DAILY USE CAN EVEN HELP CONTROL BODY ODOR.
" />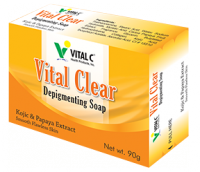 SAFELY LIGHTEN DARK SPOTS AND OVERALL COMPLEXION WITH VITAL CLEAR'S DUAL DEPIGMENTING FORMULA OF KOJIC ACID WHICH CLEARS AWAY STUBBORN BLEMISHES AND PAPAYA EXTRACT WHICH BRIGHTENS AND SMOOTHENS WHILE STIMULATING SKIN RENEWAL. VITAMIN E NOURISHES AND CONDITIONS. BEST FOR PIMPLE MARKS, AGE SPOTS, SUN DAMAGED SKIN AND OTHER DARK BLEMISHES.
" />
Wall of Fame
Grand Masters

EDDIE MAHILUM

Kings of Cebu: Skyscrapers International

ANDRES MONDREZA JR.

Davao Eagles: Blue Warriors

WENCESLAO OCAMPO

Davao Eagles: Infinity Group

Presidents Club

DEXTER DIANO

Ortigas Pioneers: Hi-Energy

ELVIN ENGLISA

Kings of Cebu: Unified Group

NICPAR PAMOR

Ortigas Pioneers: Hi-Energy

ZENAIDO PATRIARCA

Davao Eagles

MAIDA LOU TABAÑAG MAHILUM

SKYSCRAPERS

Elite Club

RAQUEL RODRIGUEZ ABAD

Ortigas Pioneers: Hi-Energy

MERLA CABUSAS

Davao Eagles: Infinity Group

ZALDY CASTILLON

Davao Eagles: Blue Warriors

PERLA DERODAR

Davao Eagles

JAIME LUIS DOROMAL

Davao Eagles: Infinity Group

HANS DUMAR

Davao Eagles: Infinity Group

EL MARIE ESTIGOY

Davao Eagles: Infinity Group

JOSE CHELO FERRER

Kings of Cebu: Skyscrapers International

LUDIVINA GALANO

Ortigas Pioneers: Hi-Energy

CHARMAINE OCAMPO

Davao Eagles: Infinity Group

GEMMA OH

Ortigas Pioneers: Hi-Energy

ANTONIETA PAMOR

Davao Eagles: Blue Warriors

FILIPINA PASCUAL

Ortigas Pioneers: Hi-Energy

GLADYS GLENDA PATRIARCA

Davao Eagles

JUNE FORD SALIG

Davao Eagles: Blue Warriors

ELMER YEPEZ

Davao Eagles: Blue Warriors

VIRGINIO ZAMORAS

Kings of Cebu: Unified Group

SPARTAN'S EAGLES TEAM

LMM

CECILE ABACIAL

Ortigas Pioneers: Hi Energy

MARILYN DALOCANOG

QCI GROUP

IMELDA CHAVEZ

Davao Eagles: Blue Warriors

NELYN GOMEZ

Unified Group

MELCHOR MANLANGIT MAIQUE

BLUE WARRIORS

CHRISTIAN CARROL RAMOS LEGACION

BLUE WARRIORS

Alberto & Valeriana Genise

Infinity

LILIAN MAMUGAY GILVES

BLUE WARRIORS

SITTI JANE JIKIRANY ABASTILLAS

INFINITY

VENUS VILLANUEVA

Dyanamic

LEON RAMOS BUCAGO

HI-ENERGY

DANIEL O. BARRION

HI-ENERGY

ALFREDO HANGKA BONOCAN JR.

QCI GROUP

Results

WENCESLAO OCAMPO

HOUSE & LOT

Zenaido Patriarca

Toyota Innova

Dexter Diano

Toyota Altis

Eddie Mahilum

Mitsubishi Montero

Wenceslao Ocampo

Mitsubishi Montero
Doctor's Profile
Please wait ...
Please wait ...
Calendar of Events
Testimonials
Engr. Efren Yap Satorre , I.T. Hardware Engineer, working in Dubai, U.A.E.

Sometime in 2008 while he is still residing in the Philippines, was suffering from pain due to gall stone and numbness in his hands. Aside from those primary complaints, he said, he also had joint pains, a sign of arthritis. He also had back pains and difficulty in urinating. He ignored all these symptoms and brushed them aside as part of aging process, however, when he arrived in Dubai last March 2008 the pain lingered on and intensified. It was getting worse day after day. He then instructed his sister and wife to look for appropriate medicine for the medical problem that he was experiencing. He tried to do some research about all those ailments. His best immediate solution was applying intensive water therapy hoping his kidney problems would be addressed. His contention at that time was that drug based medications have side effects affecting either kidney or liver, so, he believed that taking enough water would help a lot. Due to intense pain, he had then medical laboratory tests complaining about pain in the lumbo sacral area. After the tests, uric acid was found to be high and medication was given but the pain was still there recurring regularly. Then one day he met Cesar Barela talking about the Vital C business. He then purchased Vital C from Mr. Barela and he tried taking Vital C regularly. In May 2010, while working in Dubai, he continued to take Vital C intensively and regularly, and he noticed that pain in all the body joints have disappeared especially at the lumbo-sacral area of the vertebrae. He recommended the Vital C capsules to all his family members including his wife and children. They were all amazed that they became so strong without those lingering pains. Since then until now, all of them are users of Vital C health products.